Plus – Free shipping on all spring merch orders with code MLSFS
‌ ‌ ‌ ‌ ‌ ‌ ‌ ‌ ‌ ‌ ‌ ‌ ‌ ‌ ‌ ‌ ‌ ‌ ‌ ‌ ‌ ‌ ‌ ‌ ‌ ‌ ‌ ‌ ‌ ‌ ‌ ‌ ‌ ‌ ‌ ‌ ‌ ‌ ‌ ‌ ‌ ‌ ‌ ‌ ‌ ‌ ‌ ‌ ‌ ‌ ‌ ‌ ‌ ‌ ‌ ‌ ‌ ‌ ‌ ‌ ‌ ‌ ‌ ‌ ‌ ‌ ‌ ‌ ‌ ‌ ‌ ‌
View in Browser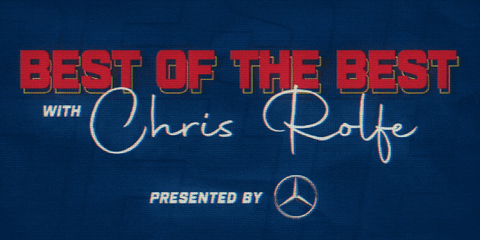 A fan favorite and a prolific striker during his two stints in Chicago, Chris Rolfe maintains a special place in Fire history. He recently sat down with CFFC's Tyler Terens to re‑live some of his most memorable moments in "Best of the Best" presented by Mercedes-Benz Chicagoland Dealers.
| | |
| --- | --- |
| With his MLS adventure on pause and his family thousands of miles away in Serbia, Fire newcomer Luka Stojanović is staying positive and awaiting his chance. Get the full story in a two‑part interview presented by The Blackstone Hotel. | Class is in session. Join Chicago Fire FC players Andre Reynolds, Brandt Bronico, and Alex Monis for an at‑home tutorial designed for footballers of all ages, with Pro Tips presented by CIBC. |
Today only — Free shippping on all U.S. orders at ShopChicagoFire.com. Check out the latest CFFC styles for spring, plus all-new scarves, face coverings, headwear and more. Terms and conditions apply.
Comments or Questions? E‑mail info.
This email was sent by: Chicago Fire Football Club
1 N. Dearborn, Suite 1300, Chicago, IL, 60602, United States