Tickets are still available for Saturday's home opener against New England
‌ ‌ ‌ ‌ ‌ ‌ ‌ ‌ ‌ ‌ ‌ ‌ ‌ ‌ ‌ ‌ ‌ ‌ ‌ ‌ ‌ ‌ ‌ ‌ ‌ ‌ ‌ ‌ ‌ ‌ ‌ ‌ ‌ ‌ ‌ ‌ ‌ ‌ ‌ ‌ ‌ ‌ ‌ ‌ ‌ ‌ ‌ ‌ ‌ ‌ ‌ ‌ ‌ ‌ ‌ ‌ ‌ ‌ ‌ ‌ ‌ ‌ ‌ ‌ ‌ ‌ ‌ ‌ ‌ ‌ ‌ ‌
View in Browser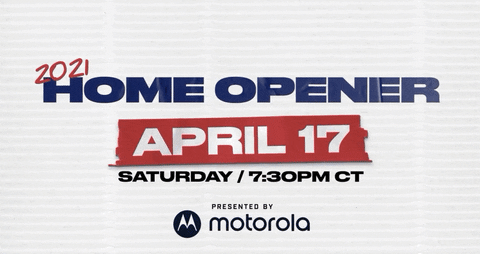 Chicago Fire FC returns to the lakefront this Saturday for the 2021 home opener, presented by Motorola. The match is the first with fans in over 19 months as the team opens the MLS regular season against the New England Revolution (7:30 PM CT on WGN‑TV and streaming on ChicagoFireFC.com). The Club has announced Fan Experience details for Saturday which include honoring 250 essential workers. Limited tickets for the match are still available.
| | |
| --- | --- |
| CFFC has announced an additional matchday viewing option for its fans and supporters with the creation of CFFC Live, a new streaming platform on ChicagoFireFC.com for the Fire's 2021 season. All locally-televised matches on WGN‑TV will also stream for free on the Club's website and mobile app. | It's been a while since our last update as we've been heads down on design work, iterating and refining a number of marks and slowly narrowing down the list to identify the crest that will represent all Chicago. We're pleased to share there is now a clear front runner. Read up on the process so far – and what comes next. |
Chicago Fire FC has entered a multi-year partnership with AstroTurf®, a leader in synthetic turf. AstroTurf® becomes the Official Synthetic Turf Field Building Partner and the preferred vendor for all future synthetic turf projects.
Comments or Questions? E‑mail info.
This email was sent by: Chicago Fire Football Club
1 N. Dearborn, Suite 1300, Chicago, IL, 60602, United States
Delivered to: